Teaching position PLC
The position of teaching was done in order to get acquainted with the construction of positions.
On the bench are:
PLC: Fatek FBs-10MAJ2-AC
Power supply 24 VDC
Power supply 12 VDC
Panel containing the contact inputs (X0-X5) and outputs (Y0-Y3).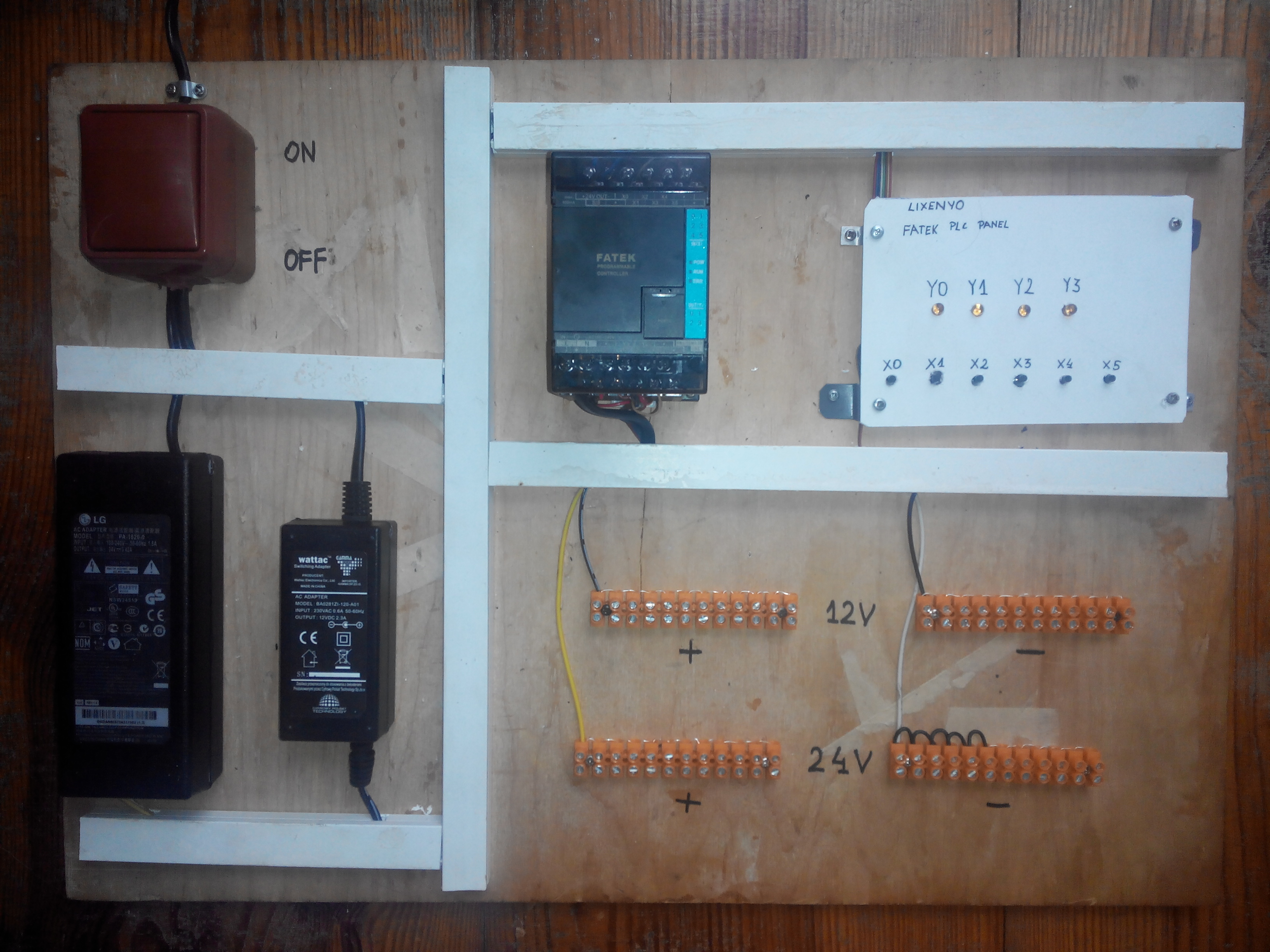 The position allows you to connect other devices with voltage 12 or 24 VDC. Everything is fused 4A / 250V.
Gallery: