Opinion - Mitsubishi Electric Europe B.V. (Sp. z o.o.)
The opinion issued Piotr Golis: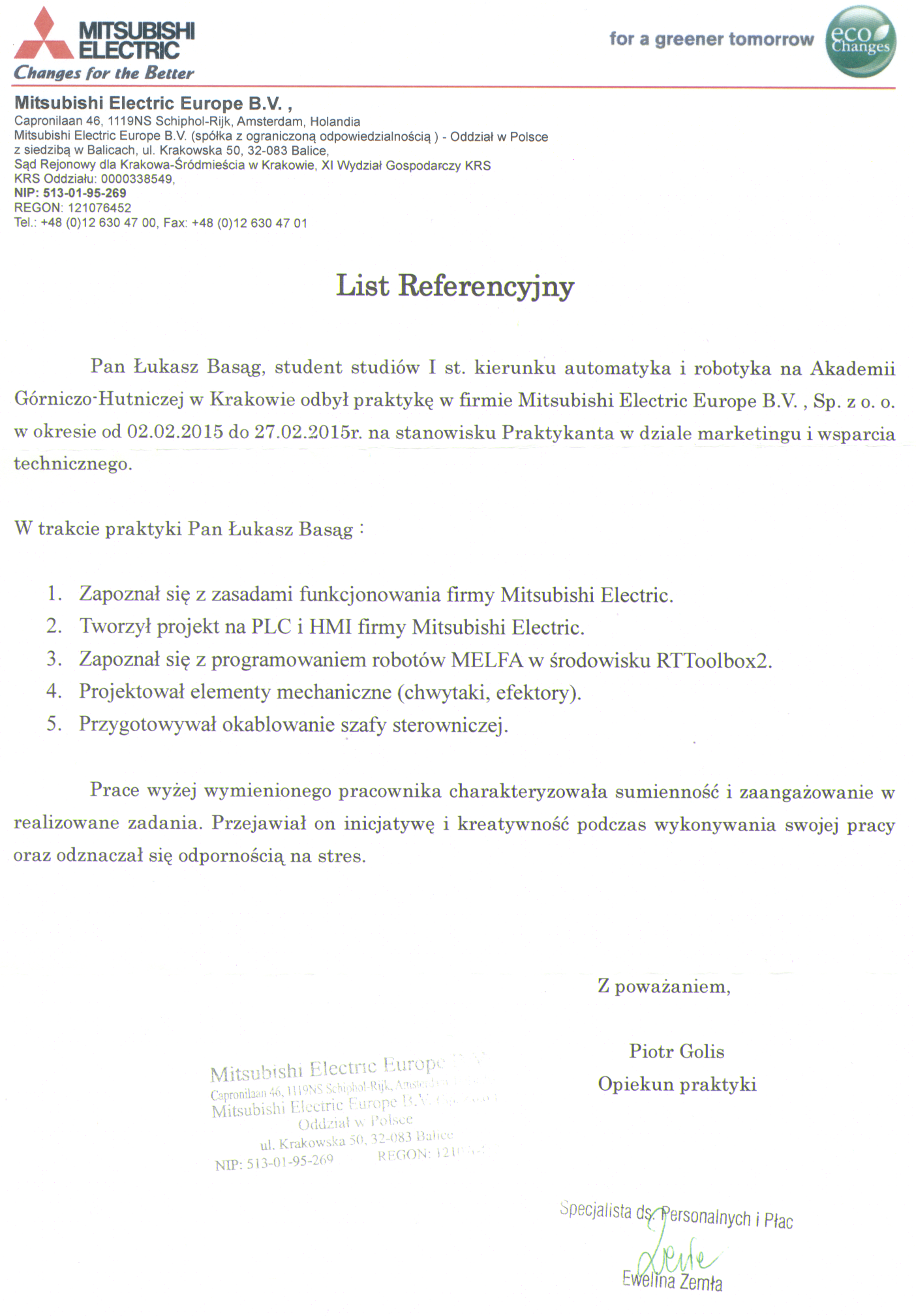 English:
REFERENCE LETTER
Lukasz Basag, student in first-degree on field of study Automation and Robotics at AGH University of Science and Technology in Cracow held practice at Mitsubishi Electric Europe B.V. Sp. z o.o. in the period 02.02.2015 to 27.02.2015 on the position of Apprentice in the marketing department and technical support.
Łukasz Basąg during the practice:
1. He became acquainted with the functioning in Mitsubishi Electric Europe.
2. He created the project on the Mitsubishi Electric PLC and Mitsubishi Electric HMI.
3. He familiar with the programming of MELFA robots in RTToolbox2 environment.
4. He designed mechanical components (grippers, effectors).
5. He prepared wiring in control box.
Work that worker was characterized by conscientiousness and commitment to the implementation of tasks. He showed initiative and creativity while carrying out their work.
Sincerely,
Piotr Golis